Win Gifts by Elevating our Support Experience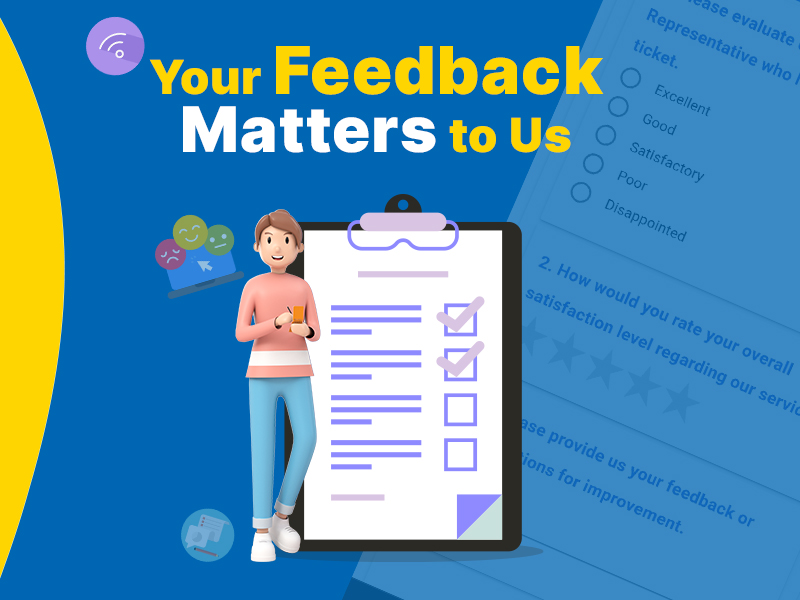 WorldLink is dedicated to offering excellent customer service to ensure your satisfaction. We recognize that your input is critical to helping us improve our services. That is why we introduced our fascinating feedback program, which is meant to reward you for sharing your thoughts with us. By taking our feedback survey, you not only help us improve but also have the opportunity to win amazing prizes.
Read on to discover how you can participate in this exciting initiative!
We take pride in offering support through various channels, including phone support, chat support, and our friendly front desk support staff. No matter how you choose to reach out to us, we are dedicated to resolving your issues promptly and effectively. Whether it's addressing internet connectivity problems, troubleshooting technical glitches, or providing guidance on our services, our knowledgeable team is here to assist you every step of the way.
The Survey Feedback Experience:
After your support ticket has been successfully resolved, we want to hear about your experience. To make it convenient for you, we have designed a user-friendly feedback survey that can be easily accessed through SMS, Viber, or myWorldLink Mobile App (FCM) notifications sent to your registered mobile number. This survey plays a vital role in helping us understand your satisfaction levels and areas where we can make further improvements.
Our feedback survey consists of three key questions aimed at gathering information that will help define our future customer support initiatives:
Please evaluate our Customer Service Representative who handled your inquiry or complaint.
How would you rate your overall satisfaction level regarding our services?
Please provide us with your feedback or suggestions for improvement.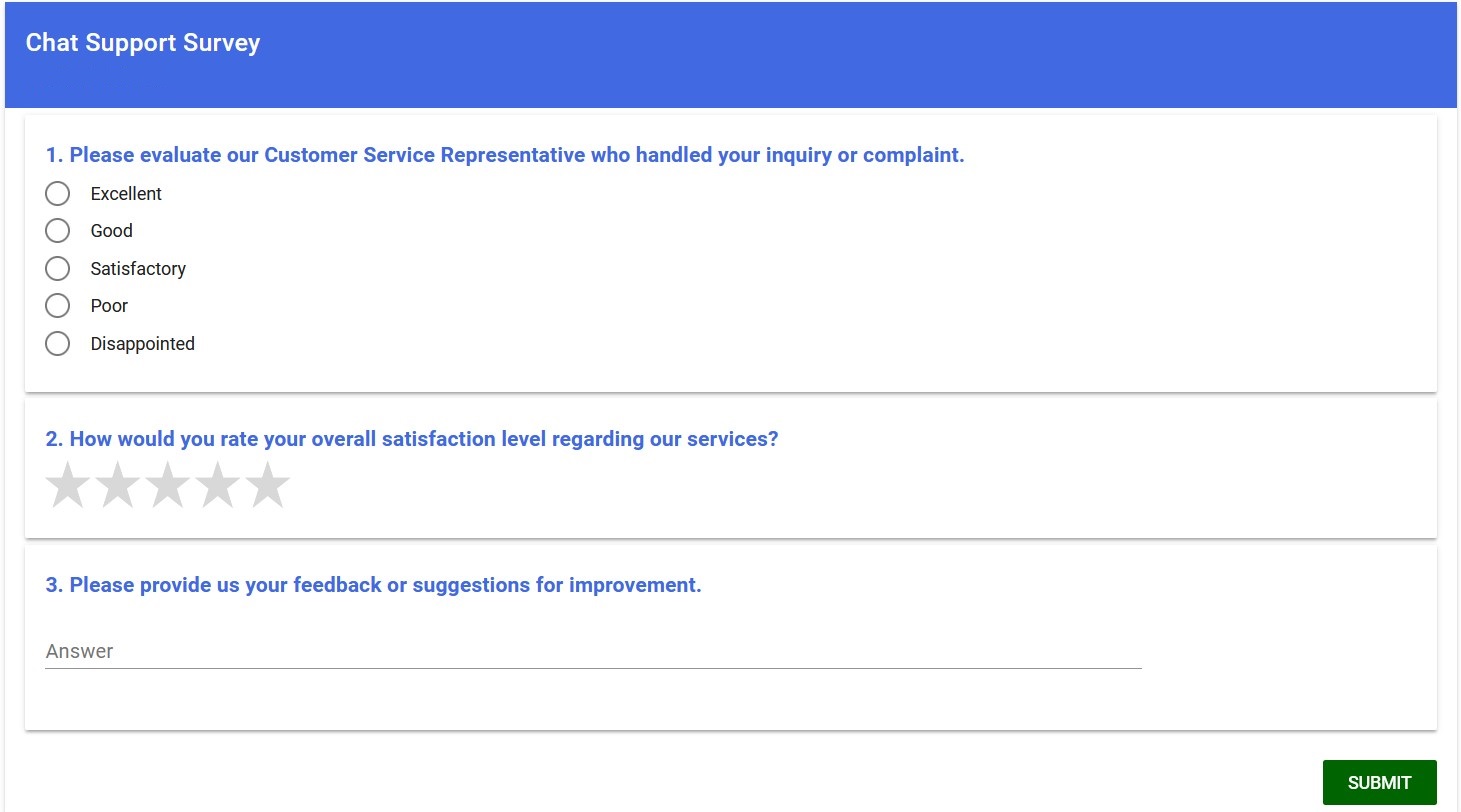 Your honest responses to these questions provide us with valuable insights into your support experience. Whether it's praising an exceptional representative or offering suggestions for improvement, your feedback helps us set the standard for service quality.
We have an exciting incentive system in place to show our thanks for your involvement. When you complete the feedback survey, you are immediately included in our feedback received system. We choose winners at random from the pool of participants each month. The winner will receive special rewards such as movie tickets and other amazing items. It's our way of thanking thanks for your useful input and for assisting us in improving our services.
If you are the fortunate winner, we will contact you directly to arrange the delivery of your prizes. We understand the importance of making the process convenient for you, and our team will ensure a smooth and timely delivery.
WorldLink values your feedback and satisfaction. We are pleased to announce our feedback program, in which your genuine feedback may earn you amazing benefits. By taking our simple feedback survey, you can help us improve our service. So, the next time you contact us for help, fill out the feedback survey and take advantage of the chance to improve your support experience. Thank you for choosing WorldLink Communications.