You have just installed an upgraded internet package, you get all excited to experience the blazing speed. As you connect to the internet and continue browsing, the excitement on your face is all gone, because the speed difference is negligible. You start creating your own scenarios as to what could have caused this, first you think the ISP is to blame or it could have been because of bugs on your device or someone might be using your internet. You now think of checking your internet speed from websites like Speedtest.net and Fast.com. The result shows that the speed is lower than you expected. The panic starts amplifying and you now start regretting the decision to upgrade your speed. Before you go through this tedious thought process, HOLD ON !!! There are multiple factors you need to take note of, which we will be talking about in this article.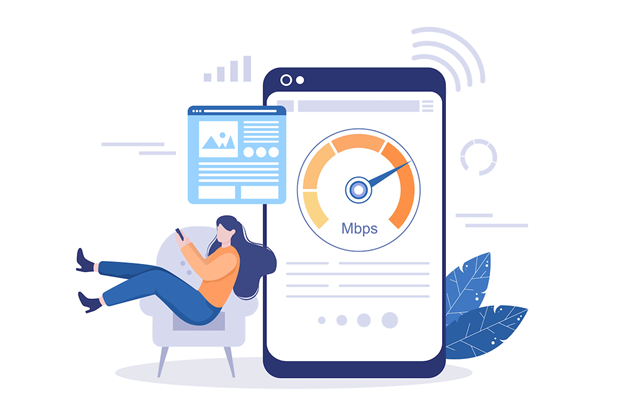 Does my ISP Provide the Speed I Paid for?
We all have similar doubts when it comes to Internet Speed. We use various browsers and apps to check our Internet speed but the speed doesn't match our package. Even when the ISPs provide the actual bandwidth we paid for there are various factors that impact the Internet speed and the major ones are Signal Interference and the number of Connected devices.
Signal Interference is one of the major causes of slow internet speed in urban places like Kathmandu and Pokhara. The increase in smart home devices is another cause for concern, as it interferes with the frequency bands thrown by the router. Devices like radios, microwaves, digital doorbells,s, and TV operate on a 2.4 GHz frequency band, similar to the single-band router that is available in the market causing interference in the signal. Along with these physical obstacles also blocks the Wi-FI frequencies in such cases the 5 GHz band is more dependable as it doesn't interfere with other frequencies. WorldLink's dual-band router comes with two frequency bands, 2.5 Ghz and 5 Ghz which provide flexibility and ultimate performance.  
Wi-Fi Sharing or the number of Connected Devices also alters the results when conducting an internet speed test. The greater the number of connected devices, the slower the speed of the internet. Limiting Wi-Fi sharing will definitely improve the performance of your internet. Keeping this in mind, the myWorldLink app has a dedicated feature that shows the number of devices that are connected to your network, this will help you in finding out if any unauthorized users are enjoying your Wi-Fi. 

Why Does My Speed Test Show Different Results? 
In the case of devices like phones, tablets, and PCs, have different cellular or Wi-Fi capabilities. This is why you might get different results when you test the speed from your PC and mobile phone. The router you have been using might not be compatible to support the full speed of the service you have subscribed to. Similarly, browsers like Chrome, Edge, and Safari may provide different results if you have a high-speed connection. 
Factors that impact Internet Speed Test 
Devices: You can find differences when you speed test from your PC and your mobile device. This is because laptops and Personal Computers usually have different cellular or Wi-Fi capabilities. 
Types of Router: In many cases, the routers tend to get outdated and their capacity does not remain the same. New routers are developed every year that provide a better connection. A considerable difference can be found in the internet speed when using older routers as they have weaker antennas that impact the internet speed. 
Cable or Wireless Connection: In the case of connection, a cable connection will have higher internet speed when compared to a wireless connection. But most of us use Wi-Fi and there are various factors such as router location, device capacity, and traffic that impact the strength of your connection. Cable connections have an edge over Wi-Fi, it's always recommended to use a cable connection whenever possible.
Web Browser: It might not be a huge difference, but the type of browser you use can also impact the speed test. We can also notice the difference in speed when we open the same website in Chrome, Safari, and Firefox. With a new and optimized browser, you will experience a faster loading speed of images, texts, and other elements compared to older browsers. 
The Next Gen Routers
With the advancement in technologies, there are various developments in routers every year. The need for internet connections and the role of Wi-Fi in our daily life means that the routers are also getting better year by year. With new technologies, routers can transmit higher frequency, and better speed but at a shorter range. 
WorldLink has been the front-runner to bring the best routers to the Nepalese market. The introduction of the all-new Dual Band router and Nokia BEACON 3.0 WorldLink aims to provide an optimal connection through the house. 
Dual Band Router: Previously, most of the connections were through a single band router, which is not capable of providing higher internet speed. But now, with dual-band routers, users can experience much faster internet speed with two frequencies, 2.4GHz and 5GHz, to give a better internet experience. Dual-band routers provide stable internet, easy sharing of large files, a better gaming experience, and seamless HD streaming. With the introduction of WorldLink's Photo Lite series of 200 Mbps, 250 Mbps, and 300 Mbps, dual-band routers are a must to enjoy the maximum benefits of these packages.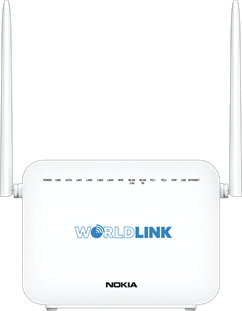 BEACON 3.0: The Nokia Beacon 3.0 is the newest model of Nokia's Beacon series. Beacon 3.0 acts as a wireless router, or we can understand it as an extender, but unlike regular extenders, it does not require a separate Wi-Fi connection. The Beacon 3.0 uses Mesh Wi-Fi capabilities that remove Wi-Fi dead zones and provide seamless connection throughout the house. Mesh Wi-Fi works from a single SSID and password, automatically connecting to the best connection. It is better to use Beacon 3.0 instead of a Wi-Fi extender because it provides optimal connection, a stronger connection, eliminates Wi-Fi latency, and provides a faster internet connection.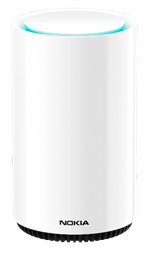 To summarize the discussion on speed tests, we can understand that various factors impact internet speed, such as devices, routers, type of connection, and others. Understanding these will help us eliminate the issue regarding internet speed. For example, suppose someone utilizes their internet primarily for gaming and streaming. In that case, it is recommended to use a cable connection to their PC or Smart TV to experience fast internet connectivity. With various upgrades to internet packages, we should also keep upgrading our routes to match the package speed. As we discussed, dual-band routers provide better connection and speed as compared to older single-band routers. Similarly, to get optimal connectivity throughout the house, it is best to use BEACON 3.0 instead of Wi-Fi extenders found in the market as it only uses one SSID and password to connect, and it also automatically chooses the best connection for the users. 
Read More: 1 Gbps Internet in Nepal 2023