Enjoy more than 14000+ free Wi-Fi hotspots all over Nepal. Stay Connected!
WorldLink understands the importance of remaining connected to the internet both inside the house and outside. To meet this requirement WorldLink has built more than FREE 14000 plus Wi-Fi hotspots across Nepal. WorldLink customers can connect to these hotspots with the Wi-Fi SSID " myWorldLink" with a simple one-time registration. Once registered, customers will automatically connect to the hotspots seamlessly.
Non-WorldLink customers can also use this benefit by logging into the hotspots through the SSID " Free_WorldLink_Wi-Fi". However, they have to register at each hotspot separately with their mobile number.
Currently, we have Free Wi-Fi hotspots across various restaurants, banks, hospitals, temples, parks, airports, malls, and various public places.
Connect to Wi-Fi Express across Nepal
Check myWorldLink App or Wi-Fi Network to see if WorldLink's Free Wi-Fi hotspots are available or not in your location
Wi-Fi EXPRESS
Free WorldLink
Wi-Fi EXPRESS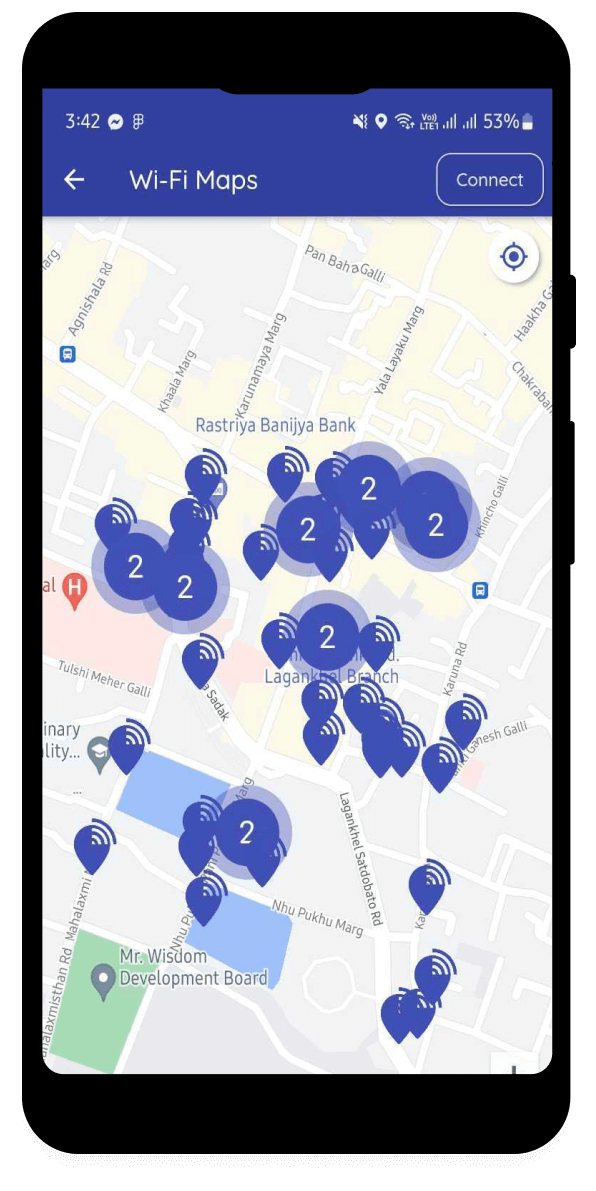 Wi-Fi EXPRESS
WorldLink users can connect to multiple simultaneously & enjoy unlimited free Wi-Fi all over Nepal where WorldLink's Wi-Fi hotspots are available.
SSID "myWorldLink"
Features
One-time registration (login setup).
Unlimited Free Internet Access all over Nepal including major commuting routes.
Can be connected to multiple devices simultaneously.
Free WorldLink