Go Direct: It's How We Connect Now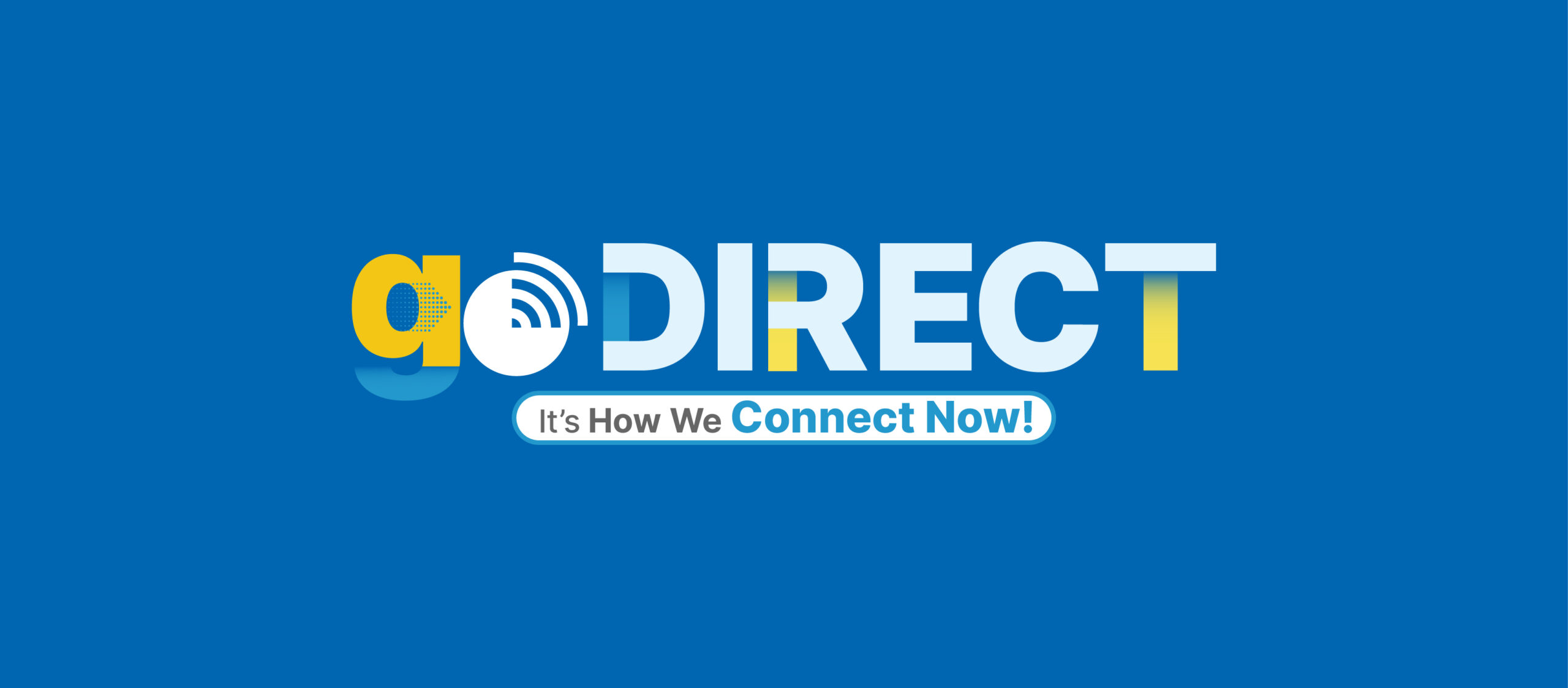 Buy Internet Plans Directly from the Website
In today's digital age, internet access has become an essential part of our daily lives. In Nepal, internet penetration has reached around 50%, with over 17 million users, according to the Nepal Telecommunications Authority. This increase is significant compared to just a few years ago when internet access was limited to a small number of urban areas.
WorldLink is a leading provider of internet services in Nepal. It has gained popularity for its reliable and high-speed internet services, achieved through heavy investment in infrastructure, including fiber optic cables and wireless technologies. WorldLink offers speeds ranging from 200 Mbps to 1 Gbps, suitable for both home and business users with lots of options to choose from.
WorldLink has also introduced its Go Direct initiative, allowing customers to easily purchase internet packages through the website. This is the first time any ISP in Nepal has offered this service, making it easier for customers to choose the right internet package. Customers can easily browse and select available packages on the website, eliminating the need to call us and wait on hold to inquire about packages. The Go Direct initiative streamlines the process of purchasing internet packages and makes it more convenient for customers.
Go Direct caters to the modern needs of customers by simplifying the process of purchasing internet packages. It does exactly what we all wish for while we are hustling through our hectic routines – making it simpler, easier, and less time-consuming to purchase our desired internet packages.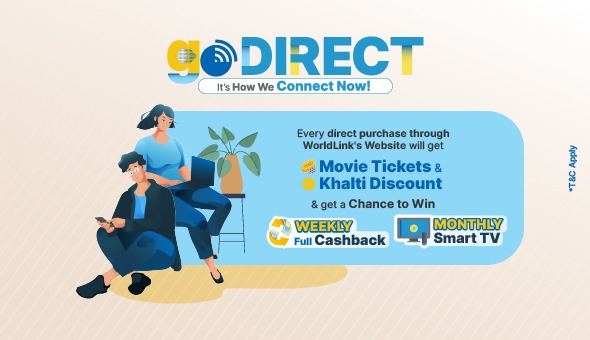 There's more to WorldLink and Go Direct. Apart from being the first ISP in Nepal to make the process of purchasing internet packages simple and easy, we are also offering various prizes for our fabulous customers. With every direct purchase of internet packages through WorldLink's website, customers will receive movie tickets and Khalti cashback. If that's not exciting enough, customers can also get a chance of receiving 100% weekly cashback and a smart TV every month. Please note that only customers who purchase internet packages from the website will be eligible for these offers.
So what's the wait follow the link below to get your internet packages and also get a chance to get 100% weekly cashback and a smart TV every month: WorldLink Packages
Go Direct: Terms and Conditions
Residential Broadband Internet Plans Fall under WorldLink Go Direct Campaigns
Only customers who purchase internet packages directly from the WorldLink website are eligible for Go Direct Campaign offer.
Go Direct Campaign offer is valid from the start date of the promotion until further notice.
Customers who purchase internet packages directly from the WorldLink website will receive a guaranteed Khalti Cashback if the customers pay via Khalti only.
In addition to the Khalti discount, WorldLink will provide a movie coupon with every package purchase. The promotion also includes one customer receiving a weekly full payback (excluding the deposit amount of the device) and monthly 1 smart 43″ TV.
Customers can only receive up to Rs.1000 Khalti Cashback per transaction depending upon the purchase package and two movie ticket offers per transaction.
WorldLink reserves the right to cancel or modify this offer without prior notice.
This offer is not applicable to customers who request installation for new connections via other sources/offline and subsequently pay for their internet packages from the website. The offer is only valid for customers who purchase internet packages directly from the website.
All sales made through the WorldLink website for internet packages are final and non-refundable. Once a customer has purchased an internet package, no refunds will be issued. It is the responsibility of the customer to ensure that they have selected the appropriate internet package for their needs before completing the purchase.
A refundable deposit will be returned only upon returning the router in working condition.
Fair Usage Policy is applicable in Unlimited Plans.
Mentioned plans are exclusively for residential purposes only and shall not be resold or used for business purposes.
Mentioned rates exclude VAT. Refundable deposits are included.
Existing customers are not eligible for this package.