WorldLink Won: International Digital Transformation Award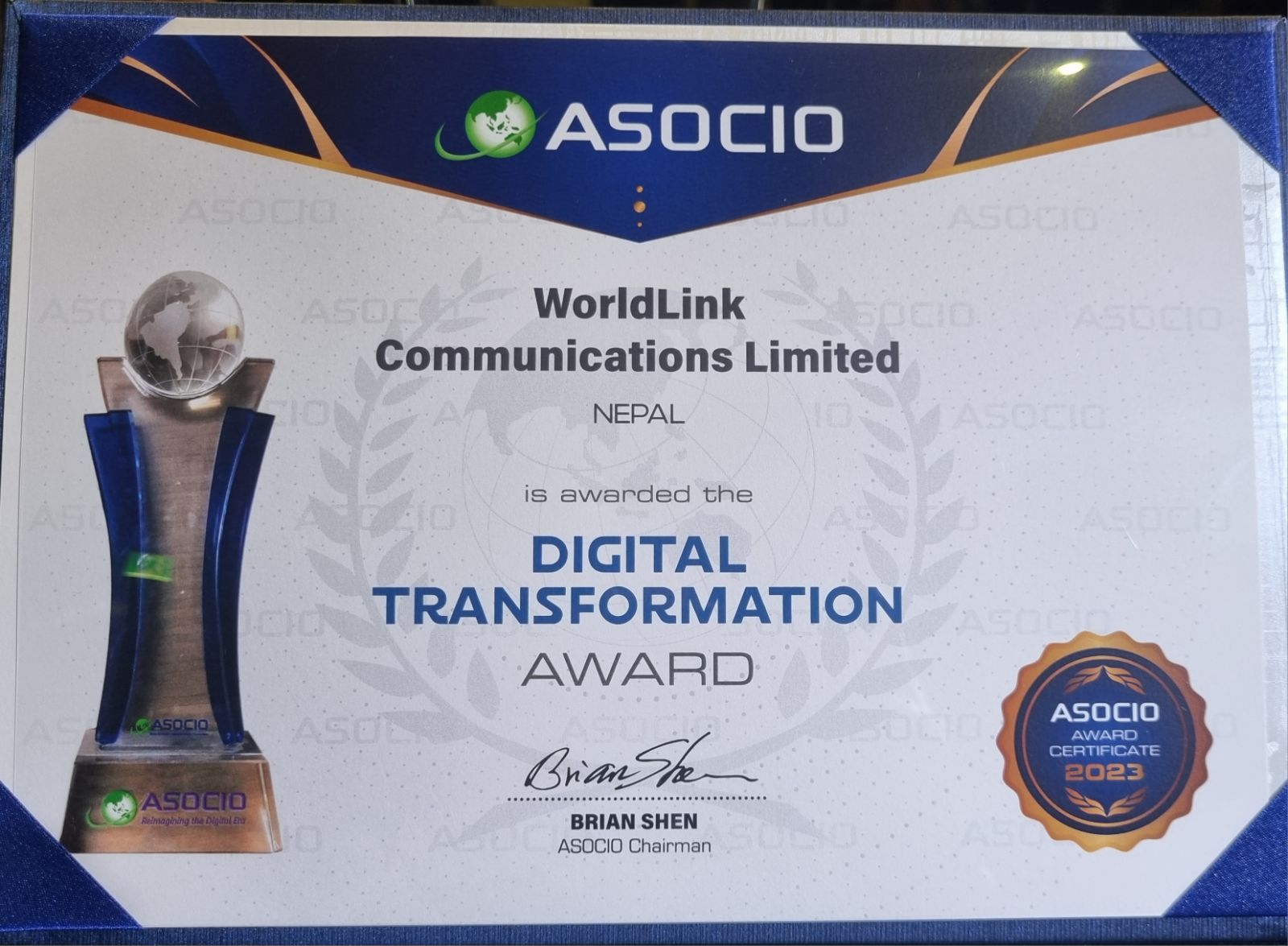 KATHMANDU, NOV 16
WorldLink Communications, Nepal's largest internet service provider, has earned the esteemed 'Digital Transformation Award' from the Asian-Oceanian Computing Industry Organization (ASOCIO). The recognition was bestowed during a special ceremony in Seoul, South Korea, on November 14, where Brian Shen, the chairman of ASOCIO, presented the award to Laxman Yadav, director of WorldLink.
ASOCIO acknowledged WorldLink for its significant role in the digital transformation of Nepal, particularly through the extension of high-speed internet to rural areas, including the Karnali region. The award ceremony brought together organizations from 24 countries, including New Zealand, Japan, Australia, India, Singapore, China, and Nepal, all of which are members of ASOCIO. Annually, the 'Digital Transformation Award' is presented to a member country. Notably, WorldLink had previously received the International Outstanding User Organization award from ASOCIO in 2018.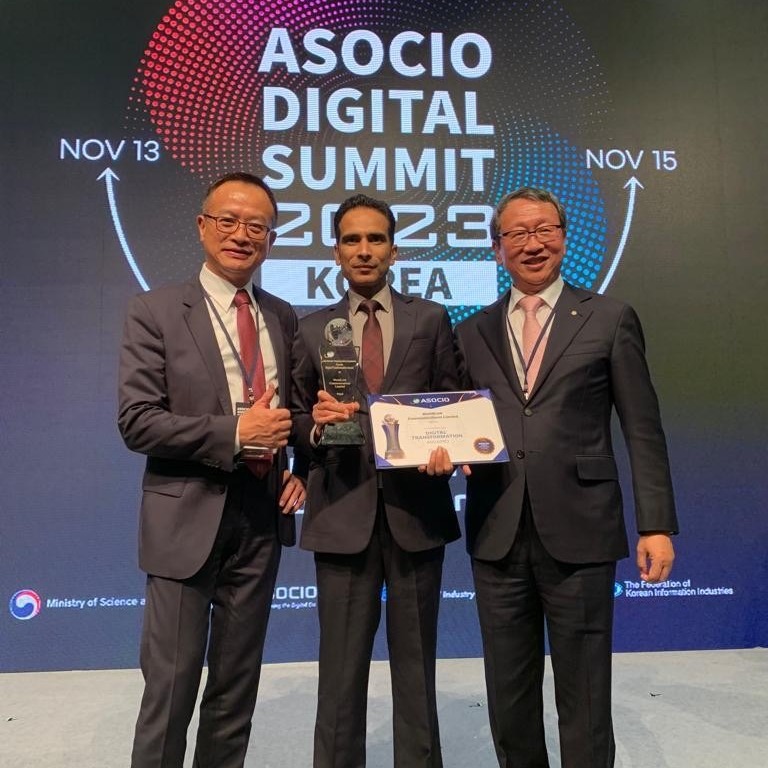 Founded in 1995 during the nascent stage of internet services in Nepal, WorldLink emerged with the mission of bridging the digital divide. Originally catering to educational institutions, businesses, and the public, the company has since expanded its services into previously underserved rural areas. With a successful internet connection to over 800,000 households, WorldLink's reach now extends across the Himalayan, hilly, and Terai regions, solidifying its position as Nepal's primary facilitator of internet services and a key driver of the country's digital transformation.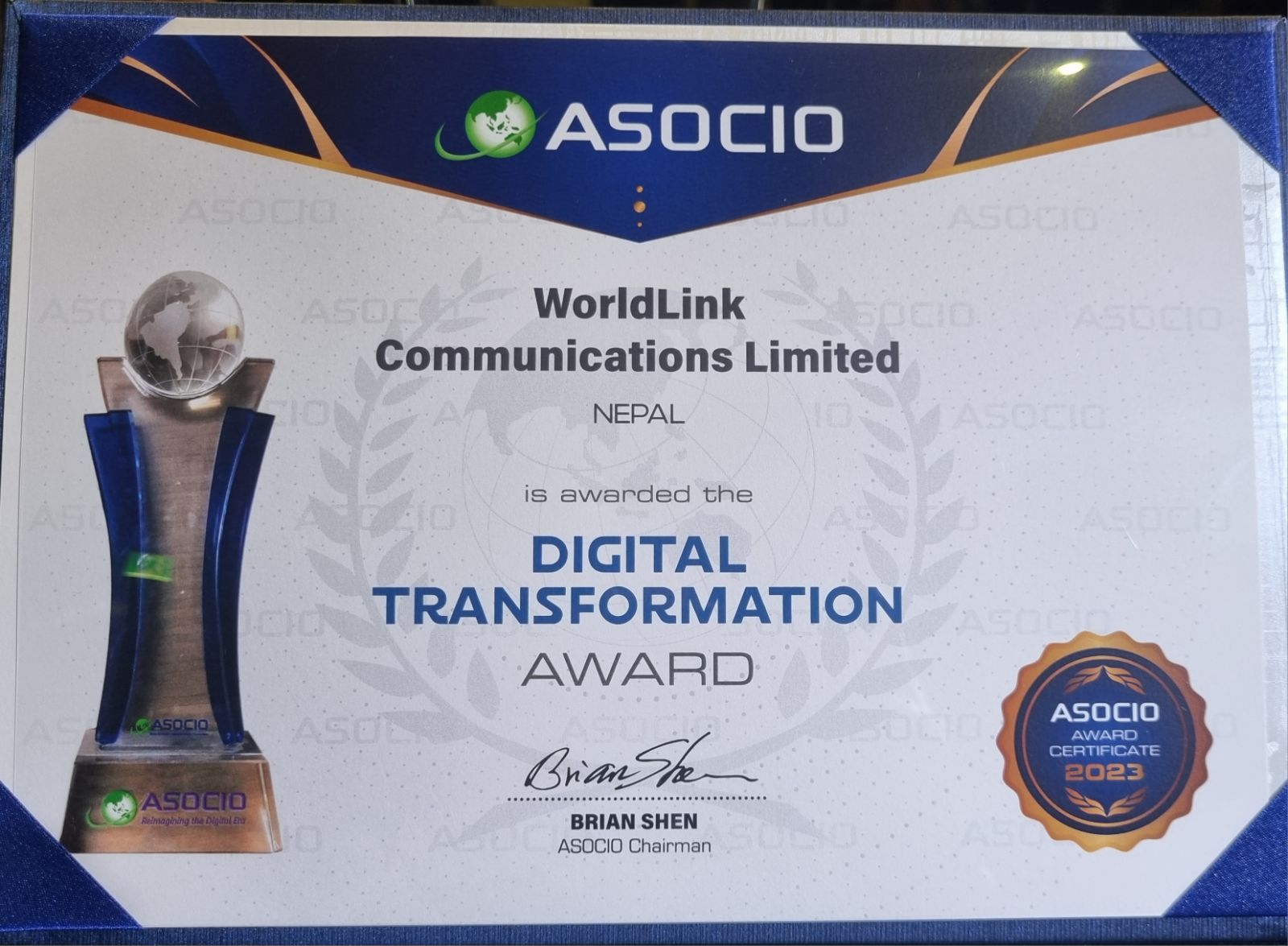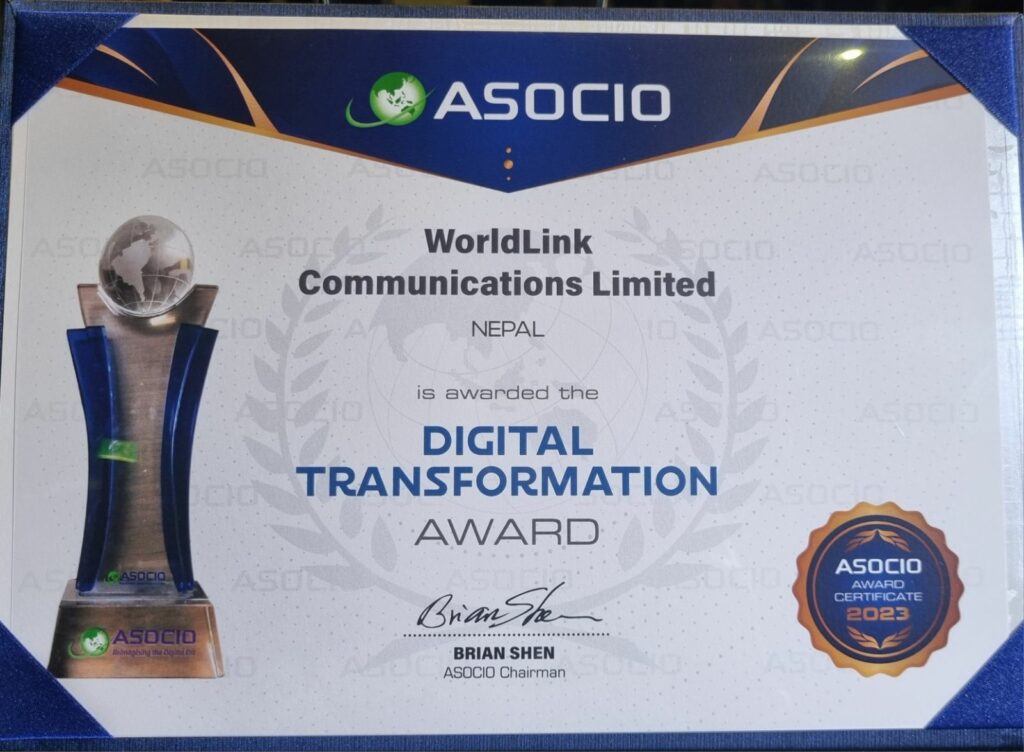 The 'Digital Transformation Award' serves as a testament to WorldLink's commitment to technological innovation and its pivotal role in propelling Nepal towards a digitally empowered future. The company continues to play a crucial part in connecting communities, fostering educational growth, and contributing to the overall socio-economic development of the nation.