WorldLink Communications Ltd with the National ICT award 2019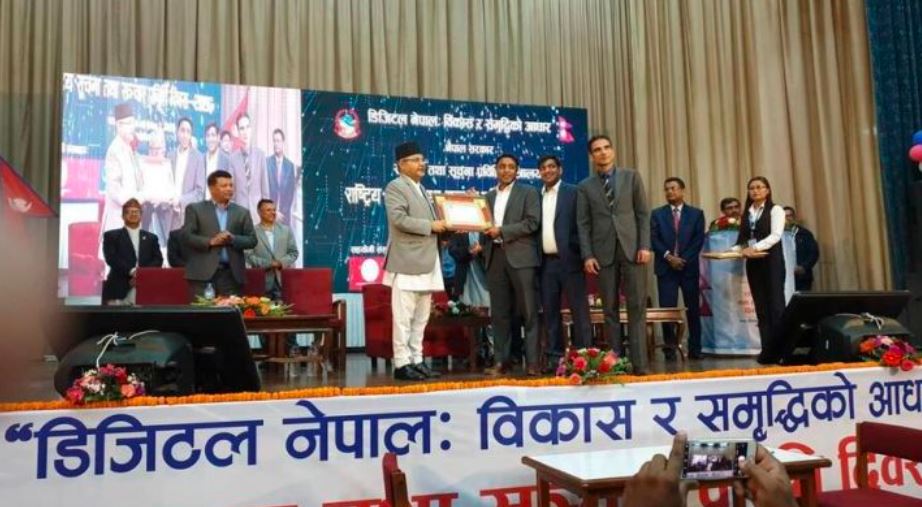 Kathmandu – May 2, 2019
Ministry of Telecommunication & Information Technology awarded WorldLink Communications Limited with the National ICT award 2019. The award was presented by Hon'ble Gokul Prasad Baskota, the Minister of Telecommunications & Information Technology, to Mr. Dileep Agarwal, Chairman of WorldLink.
This award was given on the occasion of National Telecommunications & Information Technology Day, May 2, 2019 at Russian Culture Center, Kamalpokhari. This accolade recognizes WorldLink Communications for its exceptional contribution to the Telecommunications private sector in Nepal.
The ICT Award is held annually and aims to celebrate national excellence in the discipline of IT and Telecommunication sectors of Nepal.