WorldLink has received its biggest combined investment in Nepal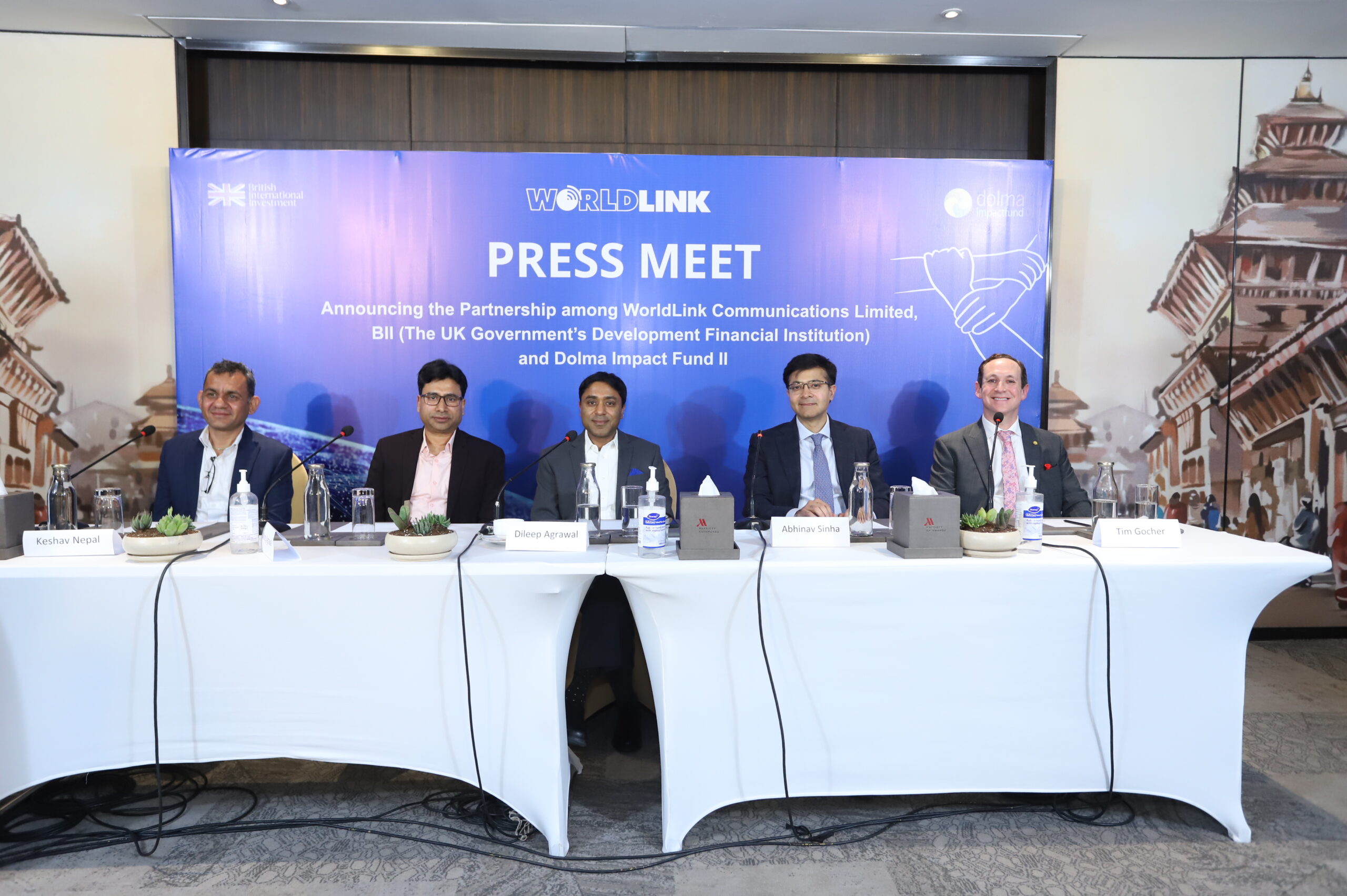 British International Investment and Dolma Impact Fund (DIF) II make their largest combined investment in Nepal of NRs 1.98 billion in WorldLink.
Kathmandu – 20 March 2023: WorldLink Communications receives a series B investment of NRs 1.08 billion (approx. $8.4 million) from British International Investment (BII), the UK Government's development finance institution and impact investor, and NRs 900 million (approx. $6.9 million) from Dolma Impact Fund II (DIF II), as one of the largest investments in the internet sector so far. In October 2019, BII had already invested NRs 1.35 billion (approx. $12 million) in WorldLink. With this series, total foreign investment in the Company has reached NRs 3.33 billion (approx. $27.2 million), the largest so far in the internet service industry.
Nepal's largest private sector internet service provider with more than 750,000 customers will be injecting the investment to speed up its internet expansion activities across the country focusing on rural areas. WorldLink is one of the largest employment providers in the country, as it currently provides employment for around 5,500 employees. The investment by BII and DIF II will further help to create an additional 1,000 jobs in the company and provide skill enhancement training for the employees.
Karnali, though being one of the most difficult geographic terrains in high hills and one of the least developed regions, has been able to get Worldlink's FTTH service. Furthermore, the company's internet service has reached several rural parts of the country like Chattrakot Rural Municipality and Ruru Rural Municipality. This has been achieved by laying fiber of several thousand km. The Company currently has more than two million home passes (ports) capacity.
The capital provided by BII and DIF II will speed up internet expansion activities. It will enable WorldLink to provide reliable internet service to more small and medium enterprises and households. Quality internet will not only support the development of enterprises but also connect them with the international market.
Compared to other Asian countries, Nepal's reach in digital access is low which has created real challenges in the development of communities and businesses. Improving access to affordable and quality internet for the general public will contribute to Nepal's economic growth and overall development. It is also one of the Sustainable Development Goals of the United Nations.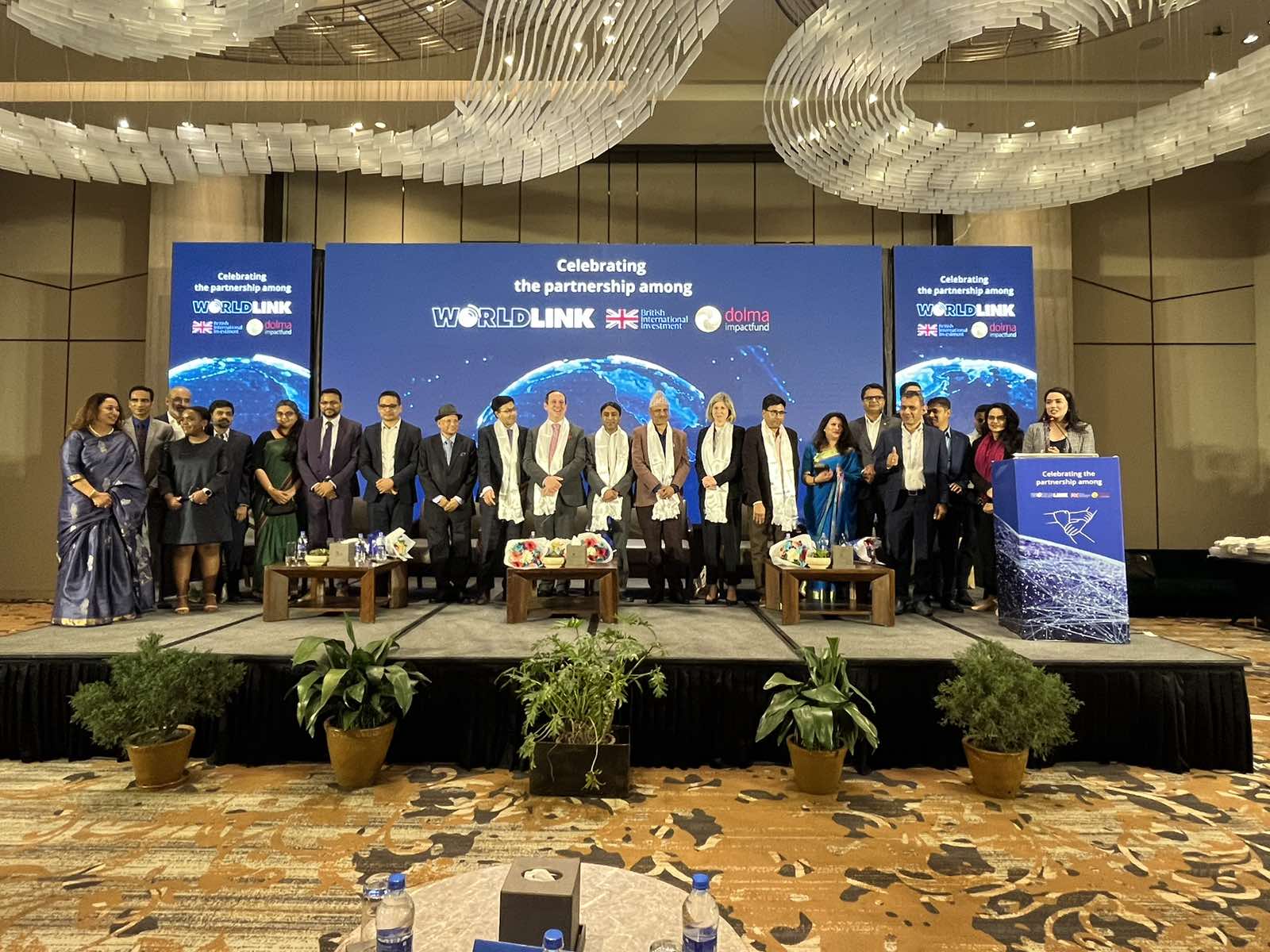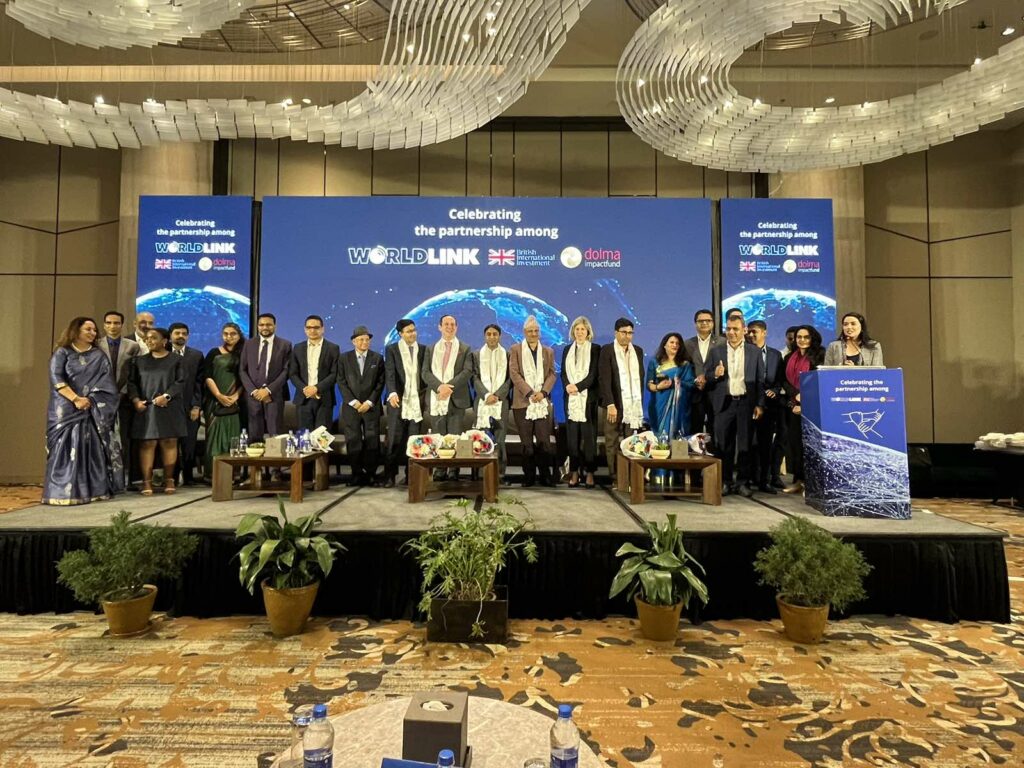 Dileep Agrawal, Chairman, and Managing Director of WorldLink say: "This is the outcome of our dedication for 27 years and trust in the telecom sector. We are not only feeling proud, but we are committed to ensuring that we do not let our investors' trust turn down. The wholeheartedness shown by BII and DIF II furthers our aim to transform WorldLink into an international-level company. This will lead to us becoming role models for other companies by inspiring them. The partnership has additionally motivated our aim to 'connect anytime and anywhere' and provided added excitement to speed up the further expansion of the network."
Abhinav Sinha, Managing Director and Head of Technology and Telecoms at BII, says: "We continue to be impressed by WorldLink's expansion and impact under the leadership of its experienced founders and the management team. Since we invested in the company in 2019, they have significantly increased its reach, connecting hundreds of thousands of households and businesses to the internet. Our second investment will support WorldLink to further penetrate hard-to-reach areas in Nepal with reliable and affordable internet service, creating more jobs and opportunities to stimulate growth within the economy."
British Ambassador to Nepal, Nicola Pollitt, says: "I am delighted to see BII continue its support of WorldLink as they strive to provide increased internet access across the country. Digital transformation is a key factor in sustainable economic development in Nepal and investments such as this are key to supporting households and businesses throughout the region."
Prof. Tim Gocher OBE, founder and CEO at Dolma Fund Management (the manager of DIF II), says, "Nepal's best chance at a short-term economic leap is its digital industry. We have seen exceptional growth in our technology investments, with quality employment for over 5,000 Nepalis in AI services alone. But these jobs are largely limited to urban areas where broadband is faster and more reliable. Our investment in WorldLink, alongside our partners BII, will enable those jobs to reach more areas, resulting in broader participation in the global digital economy, along with better access to health, education, financial, and business-to-business services."