Honourable Prime Minister of Nepal, Mr. K P Oli presented the certificate of appreciation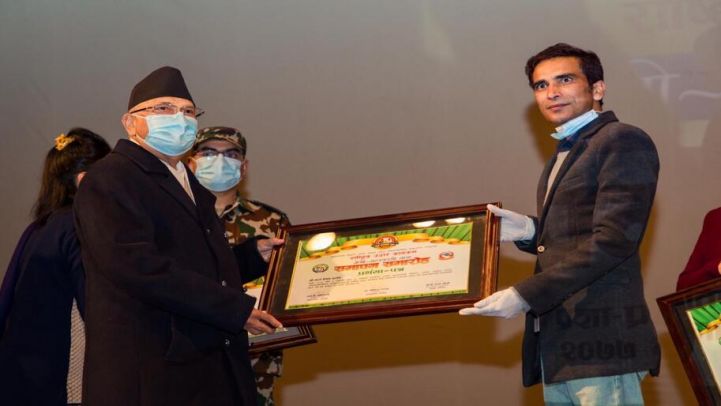 23 February, 2021
Honourable Prime Minister of Nepal, Mr. K P Oli presented the certificate of appreciation to Mr. Laxman Yadav, Director – Corporate affairs, WorldLink Communications Ltd. in the closing ceremony of Mechi – Mahakali Yatra. As we know Mechi – Mahakali Yatra was held this year from 7th Poush to 16th Magh, 2077.
WorldLink has worked to keenly support this event by helping the homeless, destitute and disabled people on the way of the Yatra. These disabled people were taken to Manavsewa Ashram so that they can be taken care of.
WorldLink has always been working for the general good of the needy people of Nepal aside from striving to create a Digital Nepal by providing internet service all over the country.