Refer & both of you will get
Refer WorldLink internet connection to your friends and family and receive instant rewards. You may refer through any of the methods as stated below:
Refer your family & friends
Refer WorldLink Internet Connection to your friends and family through the myWorldLink App, the WorldLink Website, a phone call, or by visiting one of our branch locations.
Our staff will verify the references made and schedule a date for the new installation.
Get Free Internet & NETTV
You will be automatically rewarded with one month's FREE Internet & NETTV package after successful installation and complete payment by the referred individual.
Refer more friends to receive more rewards!
Get 1 Month FREE internet & NETTV
Get 3 Months FREE internet & NETTV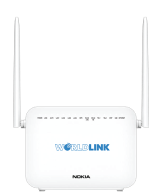 Internet
NetTV subscription
Dual band router
Get 5 Months FREE internet & NETTV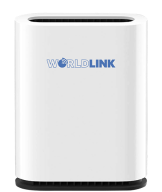 Internet
NetTV subscription
Beacon 1.1
The referrer will receive the benefit in real-time after a successful payment is made by the referred person. Both Refer by and Refer to should be on Active Status.
To receive the benefits, the referrer must refer to a 3 months or 12 months internet package.
On Refer Offer, we are providing a rental charge FREE on the 3rd refer i.e. Dual Band Router and the 5th refer i.e. Beacon 1.1, however refundable deposit needs to be paid by the customers for both Dual Band Router and Nokia Beacon 1.1
Refer offer is only valid for standard packages.
A referrer can make a referral by using WorldLink Refer offer page, a Phone call, Facebook chat, myWorldLink app, or by visiting the nearest branch offices.
You can only make only one claim for a Dual-band router and beacon, but they will be eligible for internet and NETTV as per the number of referrals made.
Refer offer is eligible for friends and family of WorldLink Customers only. Any unofficial advertisement of the Refer Offer by any party besides WorldLink in Social media & other online platforms will be deemed unauthorized.