Introducing Nokia Wi-Fi Beacon 1.1  an advanced in-home router that brings strong and seamless Wi-Fi connection throughout your home. The highly reliable Nokia Wi-Fi Beacon 1.1 has built-in intelligence monitors and adjusts your Wi-Fi based on the device you are connected to automatically for an optimal high-speed connection. 
One Beacon Gets 4 Jobs Done:
Mesh Wi-Fi
Wider 5GHz Coverage
Uninterrupted Speed
Seamless Experience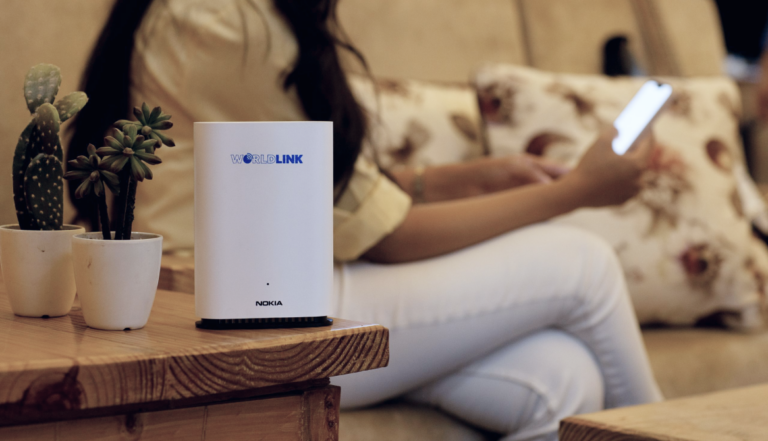 Enjoy unrivalled performance and reliability to every corner of your home!
The Beacon 1.1 prioritizes your Wi-Fi speed, detects both Wi-Fi and non-Wi-Fi interference, and uses Intelligent Channel Selection to always choose the best channel and band. It prioritizes your connection- clearing any 3rd party noise signals like your neighbor's Wi-Fi, Bluetooth speakers, and more. 
The Beacons leverage on Nokia Wi-Fi Mesh Middleware, which is EasyMesh™ compliant to provide interoperability with other vendors' access points. The Nokia Wi-Fi beacons exchange information with each other about congestion, interference, signal strength, and connected devices, using this information to route and reroute your connection by the best path. 
Download the mobile app, scan the QR code on your Beacon, and follow the instructions. You can install up to three Beacons in a single Wi-Fi network (or one mesh-enabled Nokia ONT and two Beacons).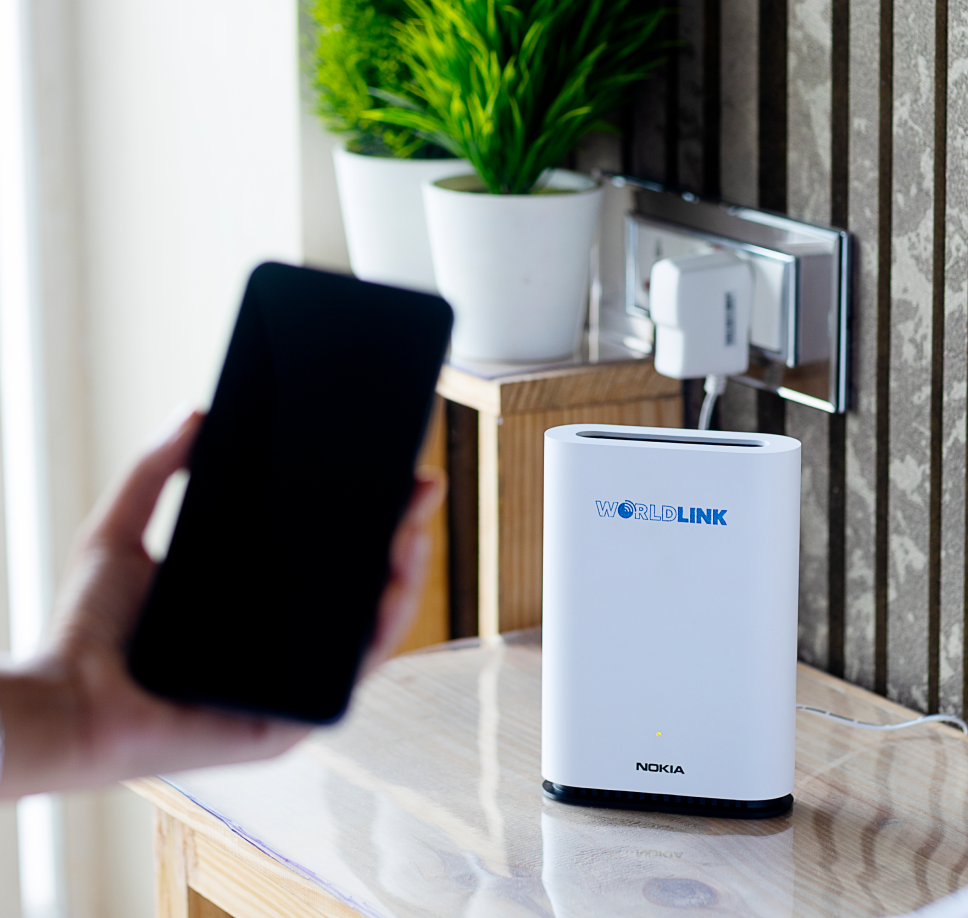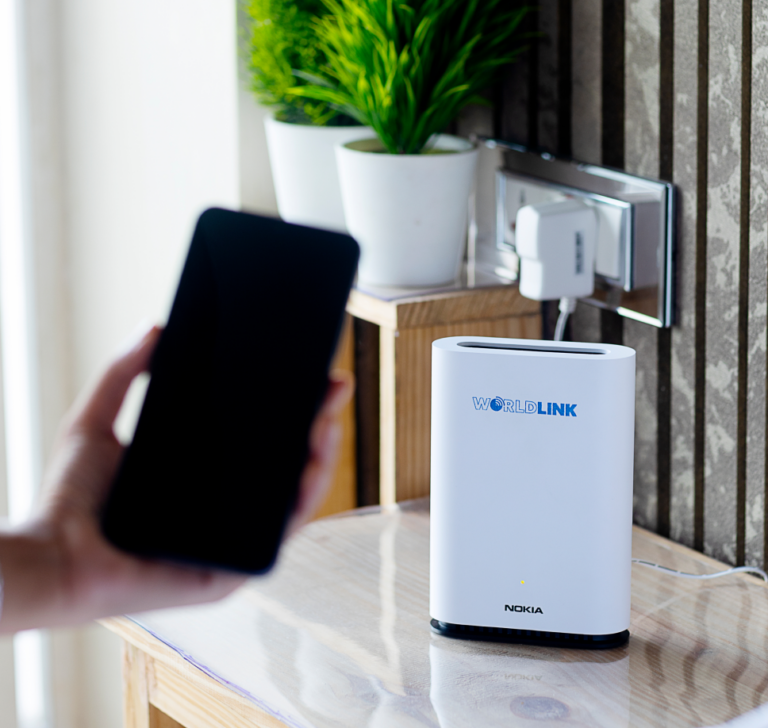 Low latency and high-speed internet delivery
Gigabit Ethernet ports
Excellent Coverage in every corner
Mesh Wi-Fi capability
1.802.11ac, 2.4GHz/5GHz Dual Band WiFi (AC1200)
Intelligent channel selection automatically allocates fastest frequency band
4.30+ devices connected simultaneously
64 Wi-Fi MAC addresses
128 routed IP addresses
Smart installation is the service provided by WorldLink for proper router placement to get better speed and
Wi-Fi signal all over the customer's house. We provide complete necessary solutions at the customer's door.
Mesh Wi-Fi is comprehensively built to eliminate Wi-Fi dead zones and to provide seamless Wi-Fi throughout the house. It enables devices to have faster speed, greater coverage, and a more reliable connection than a Wi-Fi extender or a secondary router.
Mesh Wi-Fi is a network that works on a single Wi-Fi SSID and password, unlike a Wi-Fi extender where a user has to connect to different Wi-Fi networks manually time and again.
Height: 168 mm (6.6 in)
Width: 115 mm (4.5 in)
Depth: 42 mm (1.6 in)
Weight: 0.41 kg (0.90 lb)
802.11b/g/n 2.4 GHz: 2×2 MIMO
802.11ac 5 GHz: 2×2 MIMO
Maximum EIRP on 2.4 GHz up to 500 mW and 5 GHz up to 1 W (dependent on hardware variant and local regulations)
WAN side: One 10/100/1000 Base-T interface with RJ-45 connector
LAN side:
Beacon 1: One 10/100/1000 BaseT interface with RJ-45 connector
Beacon 1.1: Two 10/100/1000 BaseT interface with RJ-45 connector