WorldLink र PUBG Mobile गेमिङ ले नयाँ स्तरको अनुभव ल्याउन साझेदारी घोषणा गरेका छन्।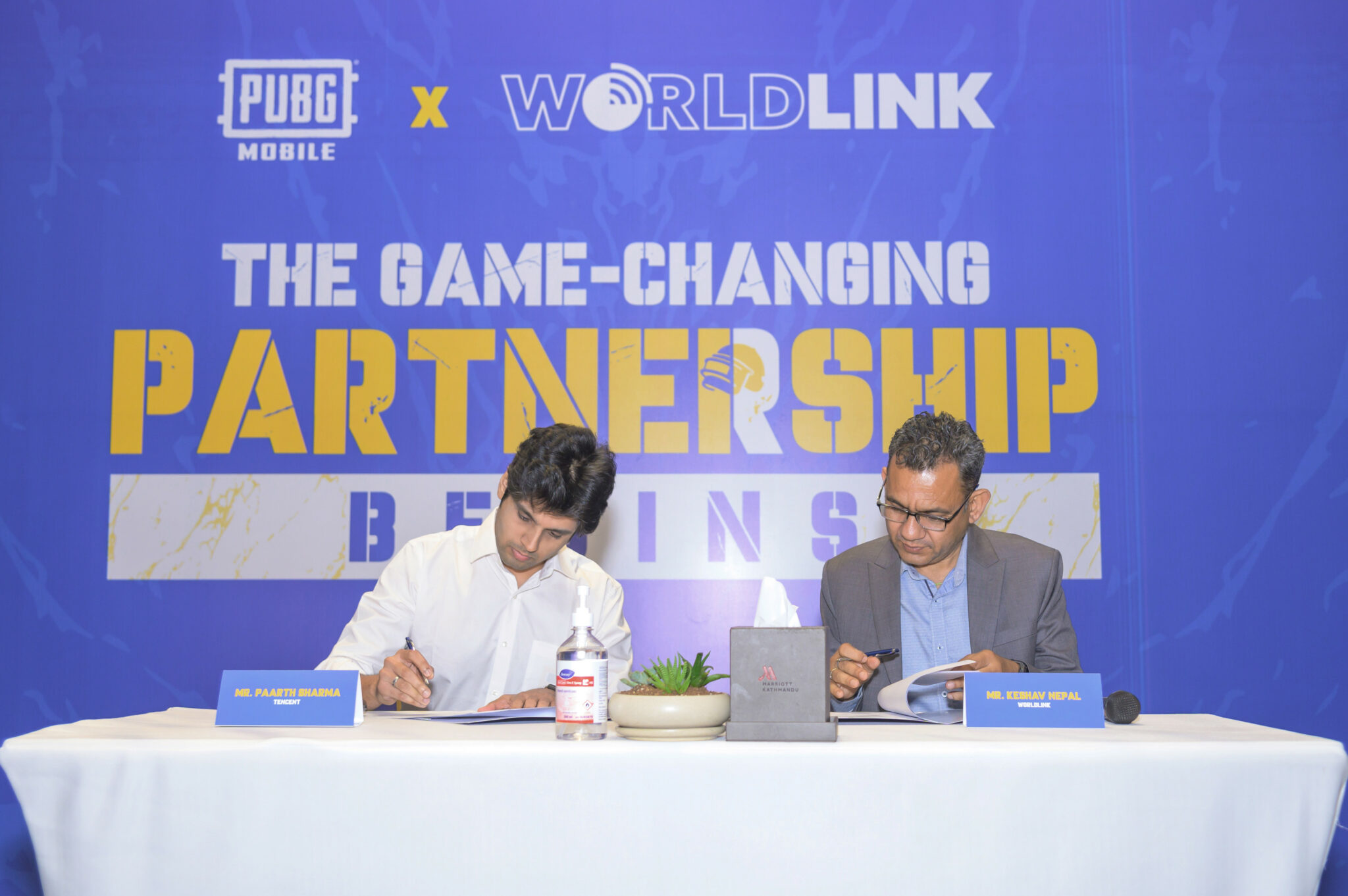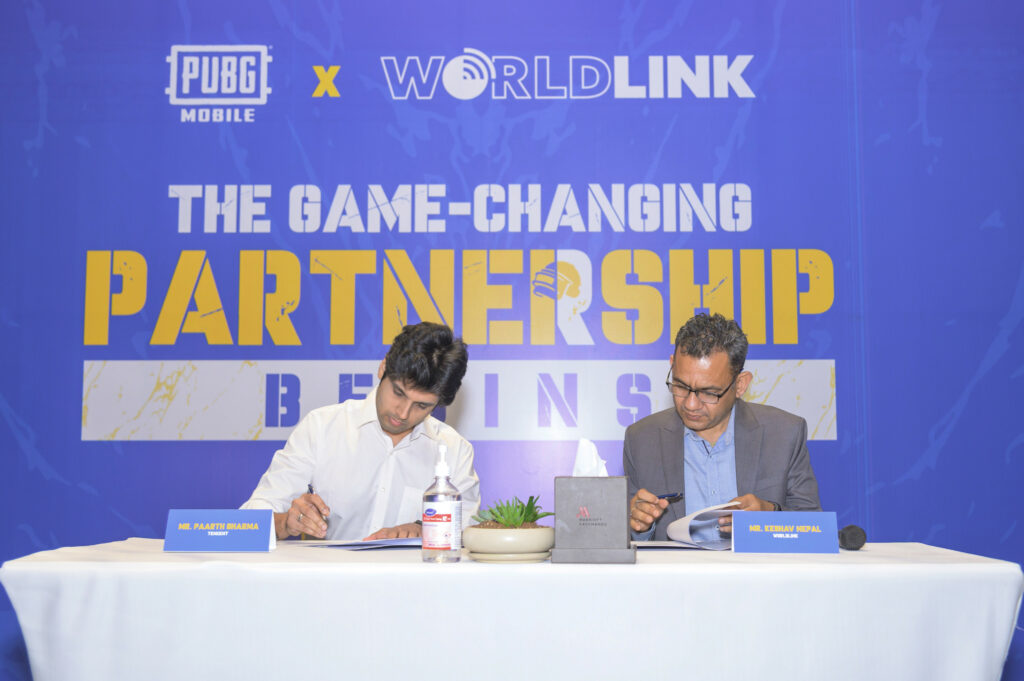 विश्वको अग्रणी मोबाइल गेम, PUBG MOBILE एवं नेपालको उत्कृष्ट ISP, WorldLink बीच एक सम्झौता गरिएको छ । नेपालमा मोबाइल गेमिङको व्यापक आकर्षण बढ्दै गइरहेको अवस्थामा PUBG MOBILE का नेपालभर ५० लाखभन्दा बढी सक्रिय मोबाइल गेमरहरू रहेका छन् ।
"मोबाइल गेमिङ मनोरञ्जनको मुख्य विषय बन्ने क्रममा, गेमिङ समुदायको आवश्यकताहरूलाई सम्बोधन गर्न र उनीहरूको गेमिङको जोशलाई अझै सशक्त रूपमा पूरा गर्न हामीले नवीनतम प्रविधिको साथ अगाडि बढ्नु आवश्यक छ," वर्ल्डलिङ्कका सीईओले यस सहकार्यको महत्त्वलाई जोड दिँदै भन्नु भयो।
WorldLink र PUBG MOBILE ले यो साझेदारीलाई नेपालको मोबाइल गेमिङको लागि एउटा अभुतपुर्व कदमको रूपमा लिएको छ र यसले रोमाञ्चक गेमिङको जीवन्त अनुभवलाई आत्मसाथ गर्न तत्पर छ।
"थुप्रै विशेषता एवं सुविधाहरूको साथ, नेपाली मोबाइल गेमरहरूले पूर्ण रूपमा नयाँ तहको उत्साह एवं गेमिङको अनुभव प्राप्त गर्न सक्नुहुने छ जसले गेमिङ प्रतिको दृष्टिकोणलाई पूर्ण रूपमा परिवर्तन गर्नेछ। यो वृहत् भविष्यतर्फको पहिलो कदम हो जसले मोबाइल गेमका लागि नयाँ अवसरहरू प्रदान गर्ने छ र गेमिङ्गको जीवन्त अनुभव प्रदान गर्ने छ" वर्ल्डलिङ्कका सीईओले थप बताउनु भयो ।
यस साझेदारीको महत्वबारे बताउँदै Tencent South Asia Publishing का सहायक निर्माताले भन्नु भयो, "मोबाइल गेमिङको इकोसिस्टम परिवर्तन ल्याइ नयाँ ब्रान्डका रूपमा नेपाल हाम्रा लागि प्रमुख क्षेत्र बनेको छ। यो खेलको लोकप्रियता मात्र होइन, यस खेलका प्रतिभाहरुले ग्लोबल एस्पोर्ट्स इभेन्टहरूमा प्रतिस्पर्धा समेत गर्दै आएका छन् । PMGC मा DRS, DeadEyes Guys, Skylights Gaming र T2K जस्ता हाम्रा प्रतिभाले PUBG MOBILE को लागि ग्लोबल एस्पोर्ट्स इभेन्टसमा बारम्बार आफ्नो क्षमता प्रदर्शन गरेकाे स्पष्ट रूपमा देख्न सकिन्छ । यस्ता प्रतिभाहरू देख्न पाउँदा ठूलो सन्तोष एवं आनन्द समेत मिल्दछ । CR7 र 4K गेमिङ जस्ता प्रतिभाहरू हरेक दिन बढ्दै गएको छन्, र हाम्रा प्रयासहरू पनि यस्ता गेमिङ समुदायलाई बढाउदै लैजानु पनि हो। हामी मनोरञ्जन मात्र होइन, व्यावसायिक रूपमा अघि बढ्ने अवसरहरू प्रदान गर्न निरन्तर केन्द्रित छौं। त्यसैले हामीले WorldLink लाई एक उत्कृष्ट साझेदारको रूपमा लिएका छौ, यस प्रयासले नेपालमा मोबाइल गेमिङ गर्ने हाम्रो जोश र संकल्पलाई आत्मसाथ समेत गर्दछ, यो दक्षिण एसियाकै सबैभन्दा ठूलो सफलता एवं सानो सुरुवात मात्र हो।"
साझेदारीले नेपालमा मोबाइल गेमिङलाई अझ रोमाञ्चक बनाउने विशेष सुविधाहरू एवं विशेषताहरू प्रदान गर्ने छ। नेपालको गेमिङ समुदायका लागि थप रोमाञ्चक अनुभवहरू प्राप्त हुने अपेक्षा समेत गर्न सकिन्छ ।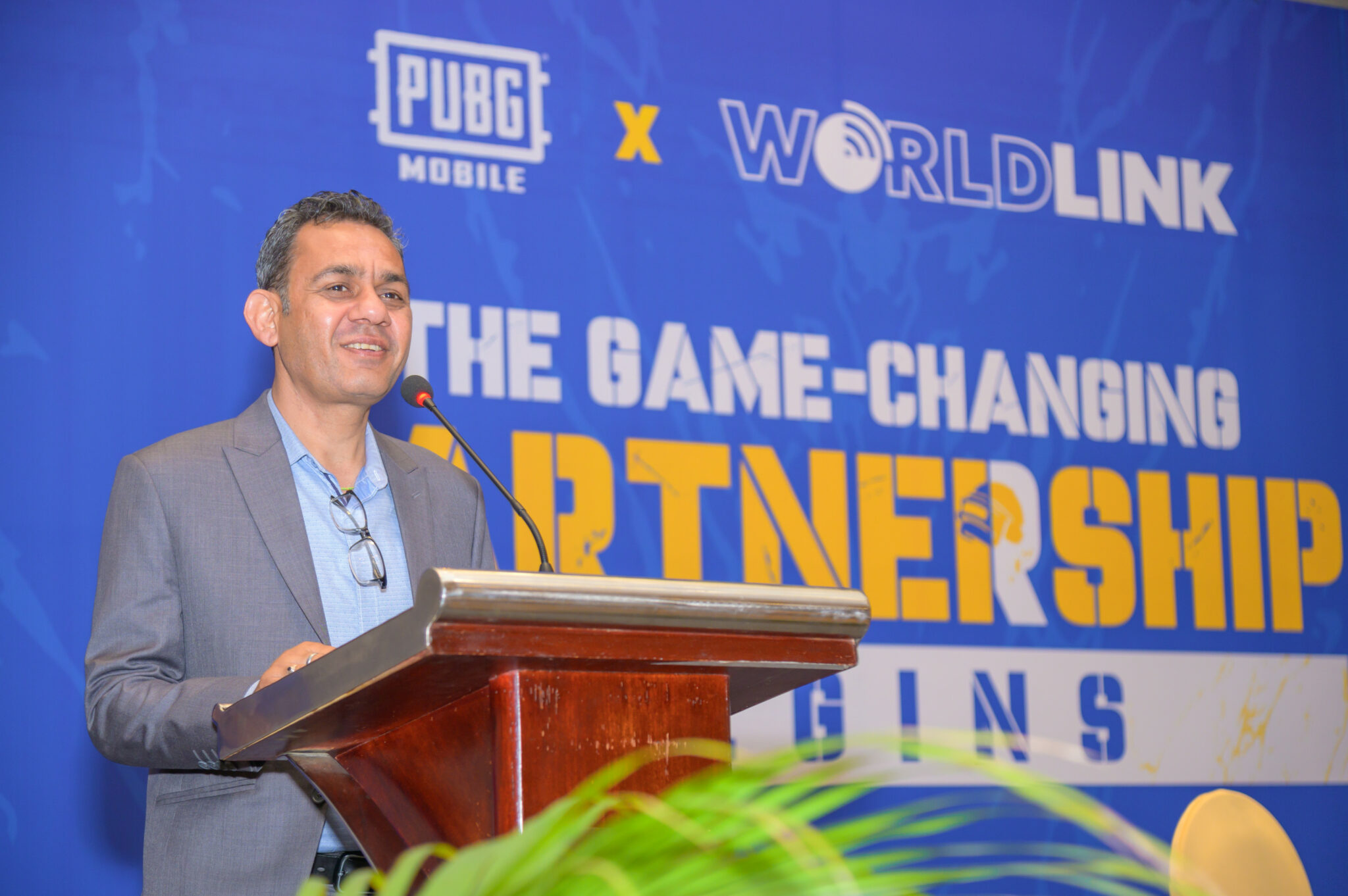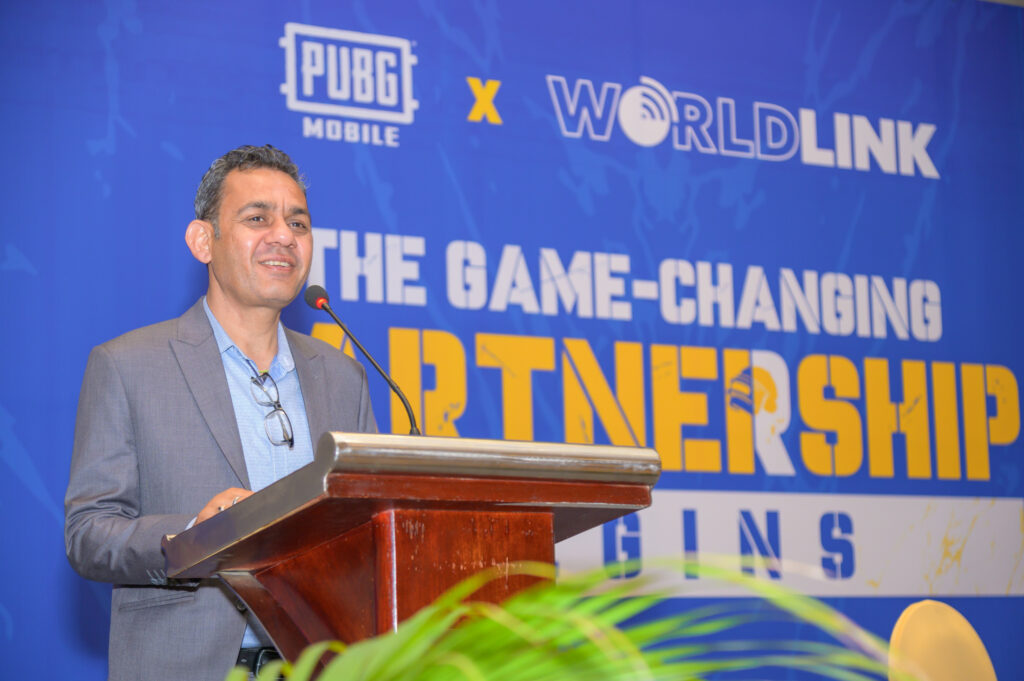 WorldLink Partnership with PUBG Mobile to bring a new level of gaming experience.
WorldLink Communications, the largest Internet Service provider in Nepal has announced its partnership with PUBG Mobile, the world-renowned battle royale game. The collaboration is set to revolutionize the mobile gaming experience for millions of players in Nepal.
With the rapid growth of the mobile gaming industry, PUBG Mobile and WorldLink have joined forces to enhance the gaming experience for their users. The partnership will see WorldLink provide the network infrastructure required to support PUBG Mobile's ever-increasing user base, ensuring seamless gameplay and faster response times.
WorldLink's state-of-the-art network infrastructure and cutting-edge technology will ensure that PUBG Mobile's players can enjoy uninterrupted gameplay, regardless of their location or device. The partnership will also provide players with faster download and upload speeds, reducing latency and improving overall performance.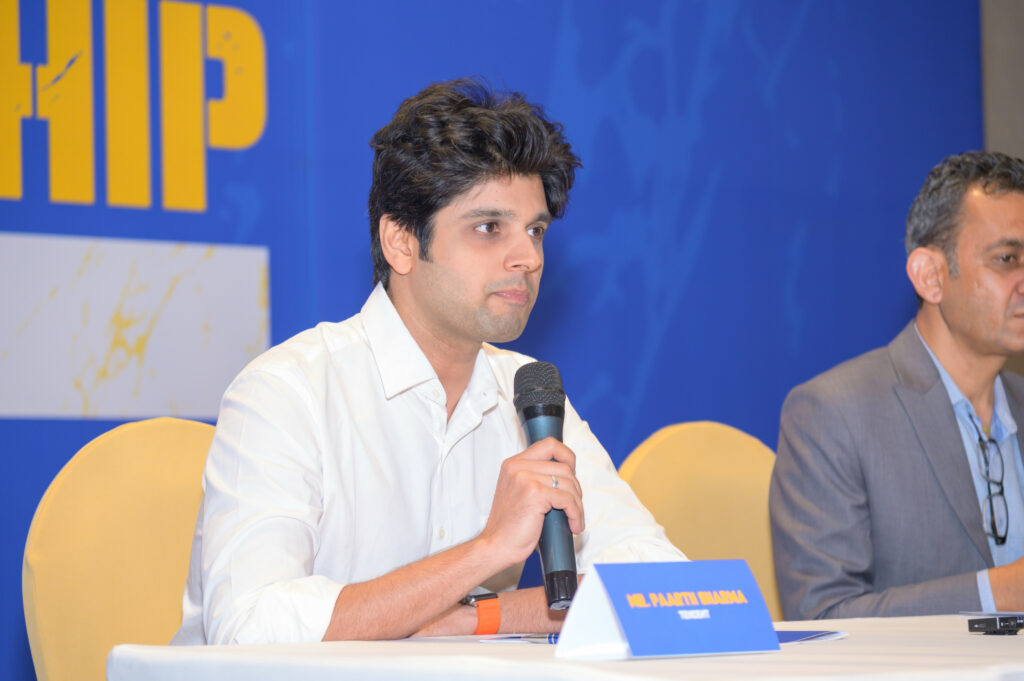 Speaking on the importance of this partnership, the Assistant Producer, Paarth Sharma of Tencent South Asia Publishing said, "As a brand that has changed the mobile gaming ecosystem in the sub-continent, Nepal remains a key geography for us. It's not just the game's popularity, but the talent competing in our global esports events with the likes of DRS at PMGC, DeadEyes Guys, Skylights Gaming, and T2K frequently displaying their mettle, the passion for PUBG MOBILE is clearly visible here. It gives us immense pleasure to see our star creators like CR7 and 4K gaming grow each day, and in turn, our efforts have been to grow this community as a whole. We focus on not just entertaining them, but giving them opportunities to grow professionally. That's why we saw WorldLink as a great partner that shares our passion & resolve to make mobile gaming in Nepal, the biggest success story of South Asia, and this is just the beginning."
"We are thrilled to partner with PUBG Mobile, one of the most popular mobile games in the world, and to play a significant role in enhancing the gaming experience for their users," said Keshav Nepal, CEO of WorldLink. "Our extensive network coverage and advanced technology will ensure that players can enjoy the game without disruptions, providing a seamless and immersive gaming experience."
The partnership between PUBG Mobile and WorldLink is set to provide players with a new level of gaming experience, allowing them to enjoy the game like never before. PUBG Mobile's dedication to providing the best gaming experience, coupled with WorldLink's advanced technology, will undoubtedly make for an unbeatable gaming experience for users in Nepal.