75Mbps for 12 Months (SME+)
75 Mbps
for 12 Months
This speed is good for:
4 devices
Social Media & Email, Movie Download, Video Calling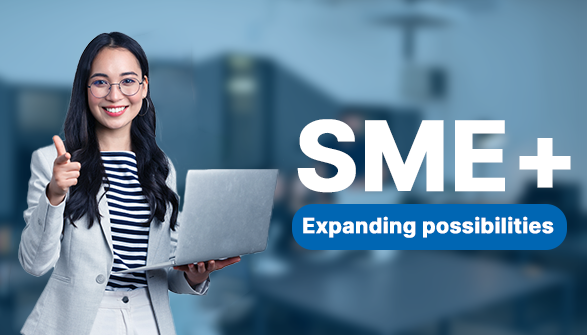 One Time Setup Charges
Free for existing users
One Time Setup Charge
Rs. 2,000
Installation Charge
Rs. 0
You may select multiple Set Top boxes (STB) if required.
Add on device
This can be purchased additionally by the customers.
Charges are extra.
You may select multiple devices if required.
Enjoy Super fast & reliable 75 Mbps broadband Wifi with NetTV
We intend to provide the best possible Internet experience to all our customers. Get the best internet connection for your smooth online lifestyle.
24/7 Support
The WorldLink PUBGM Gamer's Pack PRO is accompanied by our commitment to providing 24/7 dedicated experienced support professionals. We understand the importance of a seamless gaming experience, and that's why our support team is available around the clock to assist you with any technical queries or concerns.
5 Wi-Fi Express
Wi-Fi Mobility FREE 14000+ Wi-Fi hotspots across Nepal where WorldLink customers can connect to these hotspots with the Wi-Fi SSID " myWorldLink" with a simple one-time registration.
Fast Internet
The WorldLink PUBGM Gamer's Pack PRO offers fast and reliable internet connectivity with bandwidth speeds of 250Mbps and 300Mbps.Our package ensures that your gaming sessions are not only lag-free but also enable you to stay at the forefront of the gaming scene with swift access to game patches, content uploads, and multiplayer interactions.
Lowest Latency
The WorldLink PUBGM Gamer's Pack PRO achieves the lowest latency through a combination of optimized network infrastructure. By utilizing advanced routing algorithms and prioritizing gaming traffic, our package ensures that data travels on the fastest path possible, minimizing delays and reducing latency. This dedicated approach to gaming traffic management providing you with a competitive edge and an incredibly responsive gaming experience.
myWorldLink Benefits
All WorldLink customers with an active internet account status in myWorldLink App is eligible for the discount. The discount is available across Nepal.
Safenet
SafeNet feature that helps parents to control what internet content their children have access to.
Smoother Gameplay
The WorldLink PUBGM Gamer's Pack PRO enhances gameplay smoothness by prioritizing gaming traffic and optimizing network performance. Through advanced Quality of Service (QoS) settings, our package allocates more bandwidth to your gaming sessions, ensuring that data packets are delivered with minimal jitter and packet loss.
Time back
Time Back feature to make up for your loss caused by an internet outage or regular maintenance when issues are not responded to within 24 hrs.
Terms and conditions:
IPv6 Enabled Products and Services: Our products and services are IPv6 enabled, ensuring the latest technology and connectivity standards for our valued customers.
Refundable Deposit: A refundable deposit will be collected from the customer and will only be returned upon the successful return of the ONU router in working condition*.
Non-Refundable Payment: Once the payment is made by the customer, it will not be refunded, except for the refundable deposit mentioned above.
Additional Ads on the Device: Customers have the option to select additional ads on the device as per their specific requirements.
NETTV Channel Subscription: To subscribe to NETTV channels per STB device, customers need to pay an additional charge. The monthly NETTV channel subscription is Rs. 221 + 13% VAT for monthly customers, Rs. 664 + 13% VAT for 3-month customers, and Rs. 2654 + 13% VAT for 1-year customers.
Working Condition of Router: The refundable deposit will only be returned upon the return of the router in proper working condition*.
Fair Usage Policy Exemption: SME Plans are exempt from the Fair Usage Policy to ensure uninterrupted internet service.
Office Use Only: The above-mentioned plans are exclusively designed for Office purposes and should not be resold.
Rates Excluding VAT: All rates mentioned are exclusive of VAT charges.
Pricing for
75 Mbps
for
12 Months
*
TSC is included in Internet Service Charge. VAT is extra.
Get up to Rs.1000 Cashback !!